---
---
---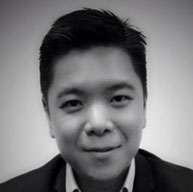 Kah Wui "Nic" Lim, B.Com & L.L.B
Founder, Managing Director & Executive Chairman
Founder, investor and Board member of various technology companies over the last 15 years;
Co-Founded of the Catcha Group in 1999, he left an operational role in 2003 and remained a shareholder, continuing to serve on Boards of operating subsidiaries until 2010. Since 2007, Catcha has since spun out various Public Listed companies including iProperty (ASX:IPP), iCarAsia (ASX:ICQ), iBUY (ASX:IBY) and Catcha Media (BURSA:CHM);
Nic was in Banking from 2007 until 2012 and was most recently attached to the Fixed Income Sales team within the Investment Bank of Morgan Stanley in Singapore. He was also previously with UBS and Credit Suisse in Hong Kong;
Co-founded 8capita in April 2012, an investment partnership which has invested in nearly 30 technology companies.
---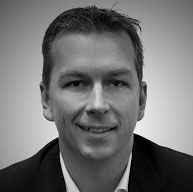 Zoran Grujic CA, B.Comm (Accounting)
Executive Director, Chief Financial Officer and Company Secretary
Prior to becoming the CFO at 8common, Zoran spent over a decade at leading Australian accounting firms before launching Corporate Result Group, a successful accounting practice which was later sold. He has also held senior finance roles in a variety of industries, including Moraitis Group, one of the largest fresh produce suppliers to Woolworths and Coles; a peak training organisation, the Australian Institute of Management (AIM); and more recently in Couriers Please Pty Limited, one of the leading freight and transportation business in Australia. Zoran has a Bachelor of Commerce (Accounting) from the University of Western Sydney. He was admitted to The Institute of Chartered Accountants in Australia in 2001 and remains a current member.
---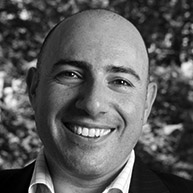 Nick Gonios, B.Sc (UNSW)
Chief Executive Officer
Prior to becoming Group COO at 8common, Nick spent over a decade successfully running growth marketing services firm to both early stage growth ventures and large corporates. Earlier in his career, he held senior roles with large multinational software companies including Microsoft, OpenText and Fujistu. He is also a co-founder, investor, executive and Board member of various early stage technology companies over the last 15 years including Peakhour, 3eep, ecal, Kent & Lime, and mentor at startup accelerators muru-D, Pollenizer and AWI Ventures.
Nick has a Bachelor of Science (Information Systems) from the University of New South Wales. Has been a Board member of non profit organisations including the Australia Interactive Media Industry Association (AIMIA) NSW and Women Sport NSW.
---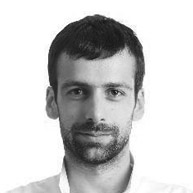 Jeremi Joslin, BCompSc
Senior Vice President & Chief Technical Officer
Prior to becoming Group CTO at 8common, Jeremi was the founder of Collabspot, a company building integration between CRM & email. Earlier in his career, he worked as Product Manager for different enterprise software startups, totalling over 8 years delivering enterprise software.
He has organised multiple events, e.g. the first Barcamp and OpenSocial Hackathon in Vietnam. He has spoken at multiple conferences around the world: JavaPolis, GTUG Shanghai, Google DevFest in SEAsia.
He has a Master's Degree in Computer Science from the Dalian University of Light Industry (China) and a Bachelor in Computer Science from EPITECH (France).
---
---