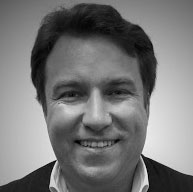 Grant McCarthy
Independent, Non-Executive Chairman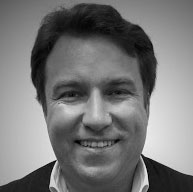 Grant McCarthy B.Bus
Independent, Non-Executive Chairman
Grant is a co-founder and partner at Asia Pacific Growth Management, where he works on multiple engagements in the TMT sectors across the Asia Pacific region, helping multinational companies to achieve strategic growth. Previously, he spent 8 years with Yahoo Inc. in Australia and throughout South East Asia, developing various regional business units and strategic planning initiatives. These included the Yahoo regional lead for mobile and Search Engine Marketing. Grant's career has spanned across the technology profession, finance and Corporate Advisory in strategic consulting and M&A with extensive experience covering many aspects of business across Australia and Asian markets.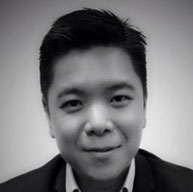 Kah Wui "Nic" Lim
Founder, Managing Director & Executive Chairman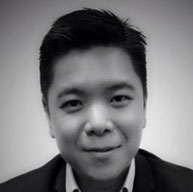 Kah Wui "Nic" Lim B.Com & L.L.B
Founder, Managing Director & Executive Chairman
Founder, investor and Board member of various technology companies over the last 15 years;
Co-Founded of the Catcha Group in 1999, he left an operational role in 2003 and remained a shareholder, continuing to serve on Boards of operating subsidiaries until 2010. Since 2007, Catcha has since spun out various Public Listed companies including iProperty (ASX:IPP), iCarAsia (ASX:ICQ), iBUY (ASX:IBY) and Catcha Media (BURSA:CHM);
Nic was in Banking from 2007 until 2012 and was most recently attached to the Fixed Income Sales team within the Investment Bank of Morgan Stanley in Singapore. He was also previously with UBS and Credit Suisse in Hong Kong;
Co-founded 8capita in April 2012, an investment partnership which has invested in nearly 30 technology companies.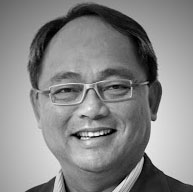 Nyap Liou "Larry" Gan
Non–Independent, Non-Executive Director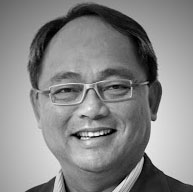 Nyap Liou "Larry" Gan FCCA FCCA, CA(M)
Non–Independent, Non-Executive Director
Larry has built a reputation based on extraordinary work ethic, strategic thinking and visionary ability;
During his 26 years with Accenture, he held many global leadership roles. He was the Accenture Managing Partner of ASEAN from 1993 to 1996, Accenture Managing Partner of Asia from 1997 to 1999 and Accenture Managing Partner of Corporate Development, Asia Pacific from 1999 to 2002. It was then that he managed the company's multi-billion dollar Venture Fund for the Asia Pacific region. He was a member of the Accenture Global Management Council from 1997 to 2004 and sat on many global management committees, governing partner admission, rewards and compensation.
Since 1 August 2013, Larry been the Group Chief Executive Officer and Managing Director of Formis Resources Berhad. Larry is also a Board member of Tanjong Plc, AmBank (M) Bhd, Catcha Media Bhd, Cuscapi Bhd, Tropicana Corporation Bhd, Graphene Nanochem Plc Notable Board of companies he has previously served on include iProperty Limited, REDtone International Bhd, Hong Leong Assurance Bhd and Lotus International Group Limited (Lotus Cars);
He is a Fellow of Association of Certified Chartered Accountants and Certified Management Consultant.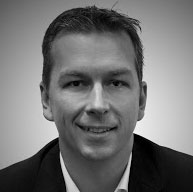 Zoran Grujic
Executive Director, Chief Financial Officer & Company Secretary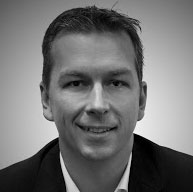 Zoran Grujic CA, B.Comm (Accounting)
Executive Director, Chief Financial Officer & Company Secretary
Prior to becoming the CFO at 8common, Zoran spent over a decade at leading Australian accounting firms before launching Corporate Result Group, a successful accounting practice which was later sold. He has also held senior finance roles in a variety of industries, including Moraitis Group, one of the largest fresh produce suppliers to Woolworths and Coles; a peak training organisation, the Australian Institute of Management (AIM); and more recently in Couriers Please Pty Limited, one of the leading freight and transportation business in Australia. Zoran has a Bachelor of Commerce (Accounting) from the University of Western Sydney. He was admitted to The Institute of Chartered Accountants in Australia in 2001 and remains a current member.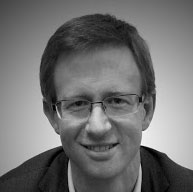 Adrian Bunter
Independent, Non-Executive Director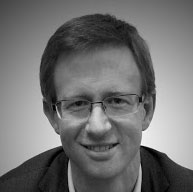 Adrian Bunter CA, B.Bus (Accounting)
Independent, Non-Executive Director
Adrian is an executive director of Venture Advisory, a specialist telecommunications, media and technology (TMT) financial advisory firm operating out of Australia and Asia. He has 19 years' experience in accounting, audit, and finance, as well as a broad range of corporate advisory roles ranging from debt/equity raisings, mergers and acquisitions, divestments of business and strategy development and execution, including over 16 years with PricewaterhouseCoopers.
Adrian is a member of The Institute of Chartered Accountants Australia and a Senior Associate of Finsia. He is also a Non-Executive Director of Qanda Technology Limited (ASX:QNA) and an Executive Committee Member of the Sydney Angels Inc. Adrian has a Bachelor of Business (University of Technology, Sydney) and a Graduate Diploma in Applied Finance.